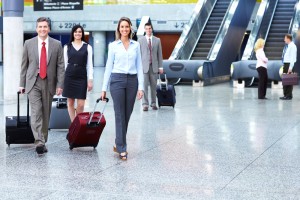 If you travel frequently for business, then you know how exhausting business travel can be. Fortunately, there are a few things you can do to make it less grueling and stressful. Consider these business travel tips from Hussain al Nowais, and you'll see a big difference in the quality of your experience.
Maintain a packing checklist
Even for veteran business travelers like Hussain al Nowais, it's easy to leave something behind. To keep yourself from forgetting something, maintain a travel checklist with everything you need for your trip, including clothing, toiletries, and travel documents. As you pack your bag, check the items off your list, so you know they're accounted for. This will give you peace of mind knowing you have all that you need.
Sign up for a frequent fliers program
Joining a frequent fliers program offers numerous benefits. First, you can accumulate miles every time you travel to save on your next trip. Additionally, by showing loyalty to a specific airline, you are often given better treatment. You can usually receive early boarding on flights, free upgrades, and just better service overall.
Stick to a carry-on
Stick to a carry-on bag so you can check in online and head straight to security at the airport. When you don't check your luggage, you don't have to stand in a long check in line or wait for your bag to come through after you land. There's no more worrying about lost luggage or missing that important meeting.
Dress nicely
Travelers often get better service when they dress well. If you appear professional, you can get better service during your travels, plus be ready to go for your meeting once you land.