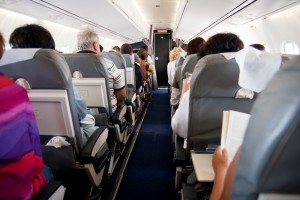 Between the long haul flights and hours spent at the airport, business travel can be unpleasant for many. According to Hussain al Nowais, when planning a business trip, companies should not only look for places that can drive their organizations forward, but also destinations that offer value to business travelers. American Express Global Travel (GBT) used business travel data to provide a snapshot of the leading destinations for domestic travel. Read on to learn more about these destinations and what they have to offer:
Chicago    
The top U.S. city for business travel is Chicago. The city is hub for the financial and technology industries, as well as engineering, publishing and food processing. The Windy City has a lot of famous attractions to offer travelers, including the Willis Tower, Wrigley Field, and the Art Institute of Chicago.
San Francisco
With its world-renowned attractions like the Golden Gate Bridge, Alcatraz and Fisherman's Wharf, San Francisco is a prime travel spot. Aside from tourism, San Francisco is the home of Silicon Valley, where many tech giants are headquartered.
New York City
The Big Apple is a chief destination for business trips across all types of industries, including financial firms, media and communications companies, and technology agencies. Here travelers can enjoy several popular attractions, including Central Park, the Empire State Building, and the Statue of Liberty.
Philadelphia
The City of Brotherly Love is the birthplace of America. The nation's first capital, Philadelphia houses many historic attractions, including the Liberty Bell, Independence Hall, and the National Constitution Center. Philadelphia is a prime location for several industries, including bio-science, finance and tourism.
Phoenix
As a hot spot for the technology and tourism industries, Phoenix is a great location for business trips. The city is nestled at the base of the McDowell Mountains, offering a warm desert escape for travelers in the winter months. Travelers can also experience the Desert Botanical Gardens, Heard Museum, and phoenix Museum.