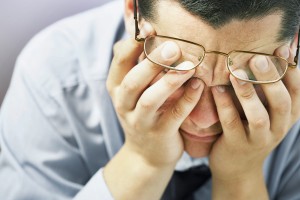 Between long flights and layovers, to endless meetings and jetlag, it can be easy for even the most seasoned corporate travelers to get exhausted. To avoid business travel burnout, consider the following tips from Hussain al Nowais.
Consider whether travel is essential
With technological advancements like video conferencing and screen sharing, it's not always necessary to be physically present for meetings. Think about whether a meeting could effectively be carried out over Skype. Cutting down on your number of travel days could give you the breather you need to stay productive and healthy.
Don't skip meals
It's easy to skip meals when you're constantly on the go. However, being too busy to eat is a telltale sign that you need to step back and take a break. Make sure that you're not only eating three meals a day, but also that they're healthy. Eating processed foods and snacks will only make you more fatigued and drag you down. Don't forget to drink plenty of water throughout the day too.
Utilize brief hotel stays
The As You Stay app lets you rent hotel rooms for part of the day and at a fraction of the price. It's perfect for business travelers who have long layovers and need to catch up on sleep, as well as those who prefer a more private and comfortable workspace than a coffee shop. As You Stay partners with several brand name hotels, including Hilton and Marriot, in dozens of major cities.