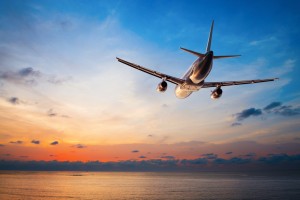 For those that travel frequently for work obligations, much time can be spent flying on an airplane over the course of a month or even a week. When flying becomes frequent, it makes sense for business professionals to find ways to ensure that their trips proceed as smoothly as possible. Part of this depends upon the type of airline ticket they purchase; while the occasional traveler may think little of the difference between traveling business or economy class, such can be of significant importance to those that travel on a regular basis. So which is better: a business or economy seat?
According to Hussain al Nowais, the debate between business and economy class comes down to the following question: in what circumstance is it worth paying more for a business class ticket? One way to answer this question is to use flight duration as a determining factor. Greater leg room, more comfortable seating and the additional amenities of business class seating can be particularly valuable to those with longer flight durations. Sitting in the economy section of the plane is ideal for those who have a relatively short trip to make; however, for longer, international flights during which you intend to sleep (let's say you have to make a 9am meeting the next morning), it's probably a good idea to fly with a business class ticket.
Business seating is also advantageous when travelers have work to complete, as the quieter atmosphere and additional space are more conducive to laptop/tablet work. For those interested in accruing miles, business class may be the better way to go, as many airlines will afford 125%-200% more rewards miles to business passengers compared to economy passengers. And of course, we also know that sometimes airlines afford business class fliers extra perks like access to lounge seating in airports, the benefit of a wider choice of snacks and beverages in flight, and things like in-seat power supplies.